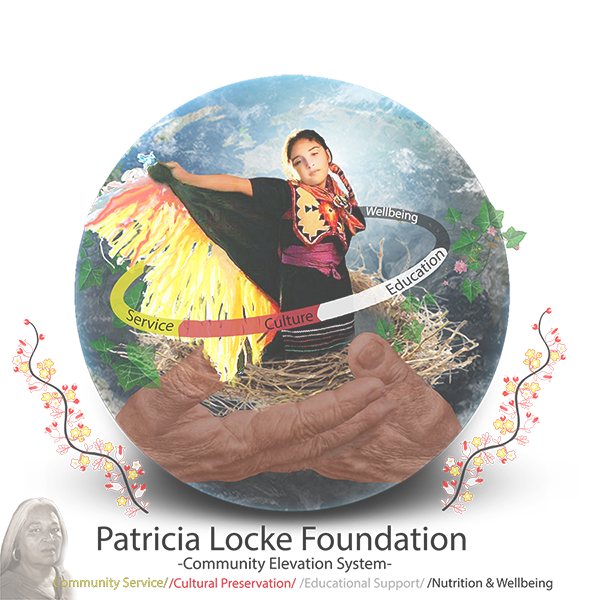 Kevin Locke's Celebration Of Life Service
Kevin's "Celebration of Life" service will be held on Friday October 7th at 10 am MST (mountain time). You may join us in person at Eagle's Landing Lodge, 12046 US-16 Custer, SD 57730. The service will be followed by a traditional Lakota meal at 12 noon. We will then proceed to the final resting place at Bell Park cemetery (near the town of Rochford off Bell Park Rd). For those unable to attend in person, the service will be livestreamed on Youtube and Facebook.
Many have asked where they might share pictures, videos, or other memories of Kevin.
In lieu of flowers, consider making a donation to the Patricia Locke Foundation, founded by Kevin in his mother's honor. The Patricia Locke Foundation provides arts education, leadership skills, and healthy food for Lakota children living on reservations in South Dakota.
*New* Patricia Locke Foundation Online Learning Membership
Miniseries #1: Arts Education
Miniseries #2: North American Indigenous Songs & Their Meanings
Miniseries #3: Reading, Writing, Comprehension using Indigenous Stories
Miniseries #4: Special Days/Months of K-12 School Calendar-US
Miniseries #5: Indigenous Cultural Awareness & Sensitivity Training
Virtual Hoop of Life Program-Kevin Locke
View More About Our Online Learning
Learn How We Promote Unity, Balance and Harmony Among Children & Youth
Patricia Locke Foundation:
Promotes a just and unified world that upholds the fundamental human right of an education
Nurtures the full potential, dignity and esteem of all people
Inspires a life-long dedication to actively respect, protect and defend the rights of all people.
I have only heard positive feed back on the dancer at our schools. Especially as how he got the students to be active participants for we know that an engaged student is a student in learning MJ. The students learned a valuable lesson on a  Native ritual that is more than just dancing but a spiritual journey. Thank you once again and keep us in mind on any future events that might arise and our students can benefit from the experience.
~ Felipe Martinez
I will never forget when he came to the Kansas City Indian Center. He taught my son Adrian Dion Harjo how to Hoop Dance back in the 80's. Now my Grandson Ascension Harjo is the Current World Hoop Teen Champion 2018. Thanks to Kevin's Help back then. Hats off.
~ Nahsiqua Acosta
Another inspirational afternoon with Kevin Isgor-Locke and the Compass Intercultural Change Agents. Everyone did such a great job building and learning Traditional Lakota flute. ♥️Being the change with these amazing youth!
~ Jessica Kerr
Mr. Kevin Locke is a treasure, as was Ms. Patricia. We need this Spirit now more than ever....
~Dr. Farid & Jan Sabet
Kevin's message connects with indigenous people all across the world, and helps us see ourselves as one human family, connected through our spiritual selves!
~Elma Strom
I believe that Kevin has the ability to enrich and uplift children across this nation.
~Pearl Trick
All kids should have the valuable opportunity of learning cultural arts from you Kevin.
~Peter Smith
I believe in the work Kevin Locke is doing. He is not only a cultural ambassador for the Lakota people, he is a great humanitarian sharing the message of peace and unity as we are all part of the same human family.
~Richard Dube
I have been so touched and inspired by being present at Kevin Locke's wonderful public events of education and inspiration. I'd love to see his message shared as far as possible. What the world needs now is love, connection, and ancient wisdom - and hope for a beautiful common future.
~Candace Corson
Anyone who experiences Kevin's performances and storytelling is transformed. I hope more children will have access to this national treasure.
~Nika Khanjani
Such an Inspiring Soul...thank you Kevin
~Margaret Knoblauch
Kevin left a lasting impression when he performed here at a high school in Yakima for a UnityWorks activity.
~Randie Gottlieb
Programs such as these bring new worlds to children who need it most. Have taught in a poverty stricken school district, I can attest to the beauty of this effort.
~Ben Rosenfield
Kevin Locke is an amazing soul with a powerful message. In many ways he has inspired me and allowed me to learn from him. Proud to know such an incredible educator, author, speaker, etc...
~Teddy Anderson
Visit Our Donate Page to See How You Can Get Involved to Help Us Meet Our Goal!